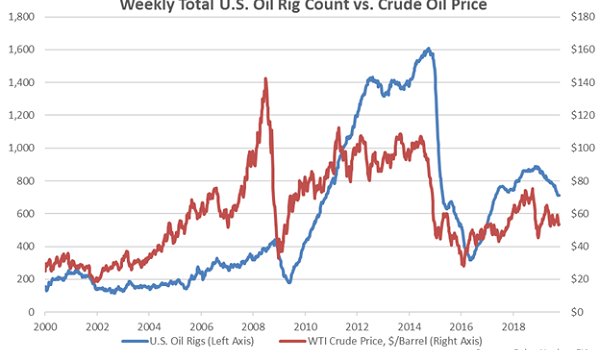 U.S. Oil Rig Count Update – 10/23/19
According to Baker Hughes, U.S. oil rig counts continued to rebound slightly from recently experienced 29 month low levels during the week ending Oct 18th.
Oct 18
th
oil rig counts increased 0.1% from the previous week but remained 18.3% lower YOY and 19.7% below the three and a half year high levels experienced during mid-November. Oil rig counts have declined over recent months in response to lower WTI crude oil prices, which remain 29% below the Oct '18 highs.
Oct 18th week ending crude oil production remained at a record high level, despite the recent reductions in rigs, while oil production per rig remained near recent two and a half year high levels.
Crude oil production is expected to continue to strengthen throughout coming months according to drilling productivity estimates compiled throughout areas accounting for 95% of recent production gains, although growth forecasts continue to decelerate as drilled-but-uncompleted wells have reached a ten month low level.
Oil Rig Counts Peaked in Late 2014, Prior to Declining Sharply in Early 2015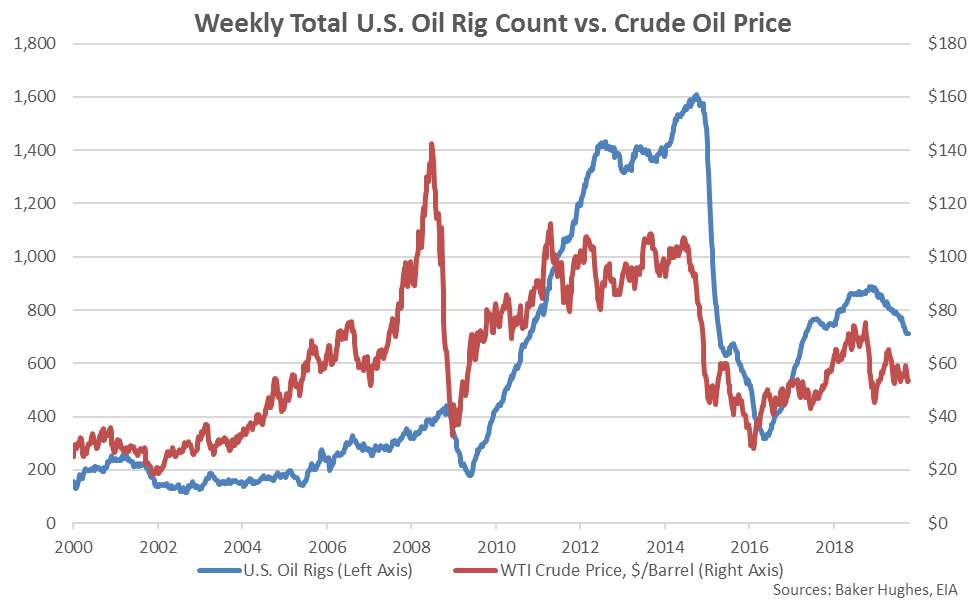 Oil Rig Counts Followed Crude Oil Prices Lower but Have Rebounded Since Mid-2016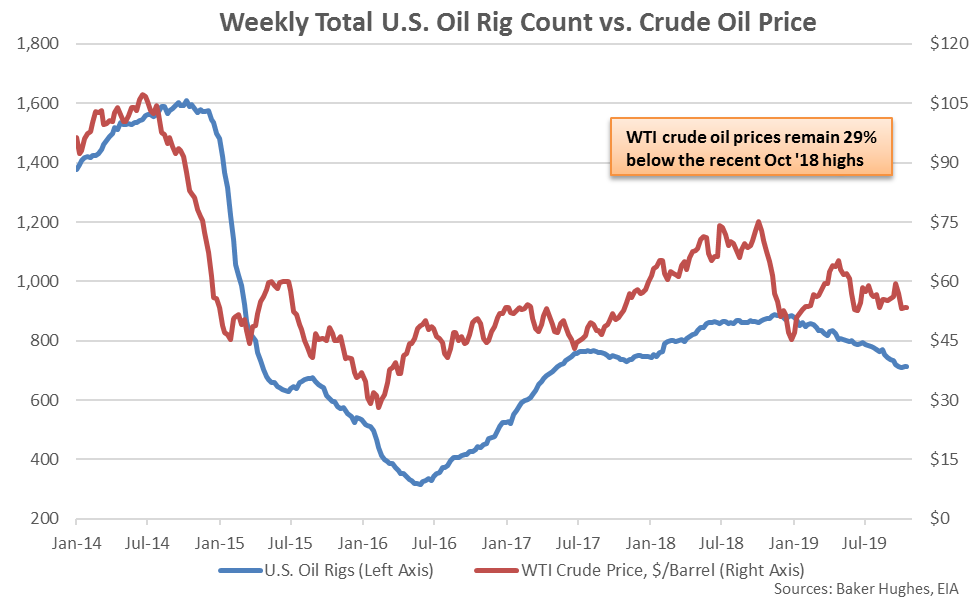 Oct 18th Oil Rig Counts Increased 0.1% Week-Over-Week but Remained 18.3% Lower YOY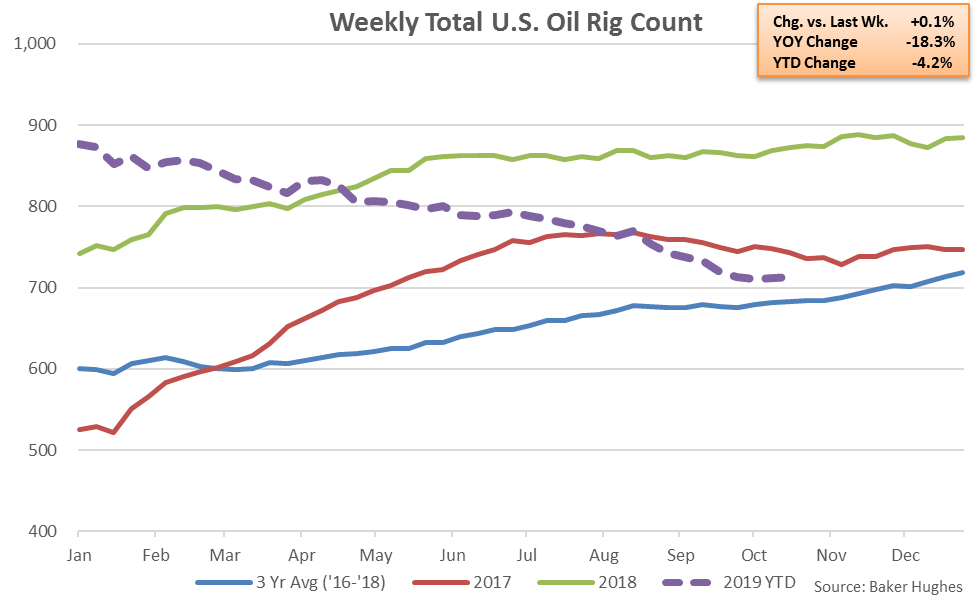 The Declines in Oil Rig Counts Since the Nov '14 Peak Remain Significant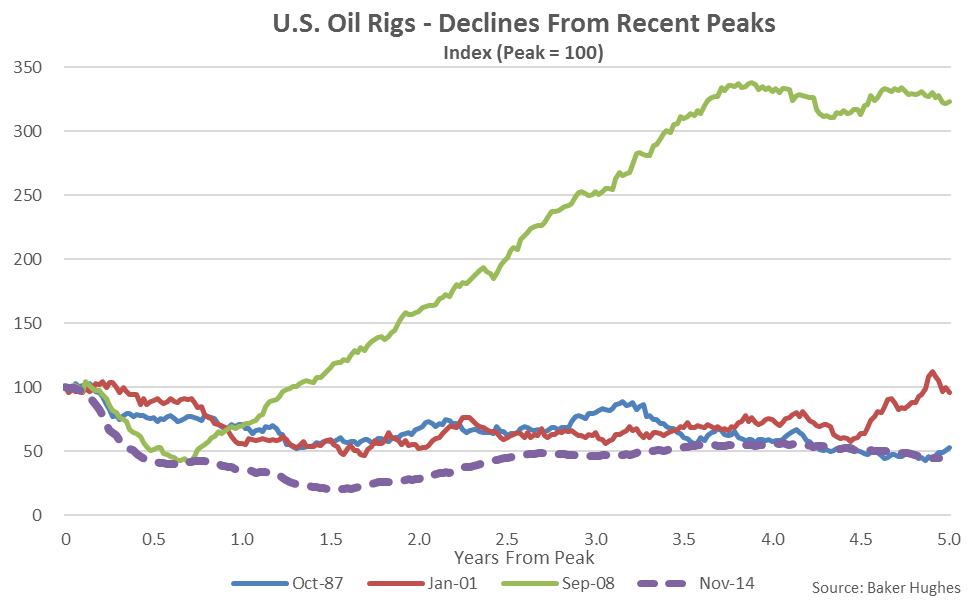 Declines in Vertical Rigs Remain the Most Significant on a Percentage Basis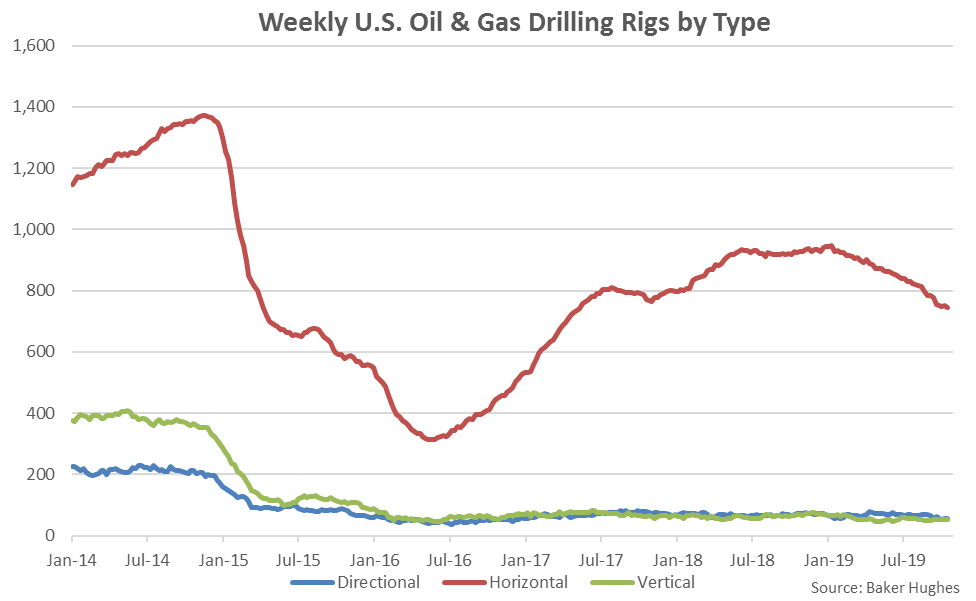 Oct 18th Weekly Crude Oil Production Volumes Remained at a Record High Level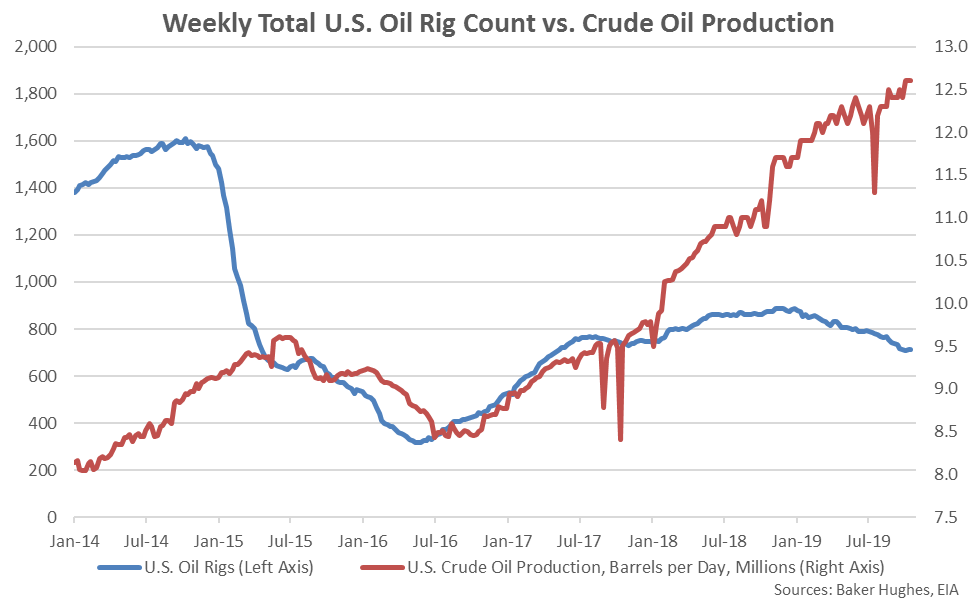 Oct 18th Crude Oil Production per Rig Remained Near Recent Two and a Half Year High Levels