U.S. Oil Rig Count Update – 9/9/21
According to Baker Hughes, Sep 3rd week ending U.S. oil rig counts declined from the 16 month high level experienced throughout the previous week. Sep 3rd week ending oil rig counts declined 3.9% from the previous week but remained 117.7% above previous year levels. The week-over-week decline in oil rig counts was the largest experienced throughout the past 15 months. Oil rig counts finished 46.6% below previous year levels and 55.6% below the three and a half year high levels experienced during November of 2018.
Oil rig counts declined throughout the first half of 2020 in response to lower WTI crude oil prices, which rebounded to a 33 month high level throughout the first week of Jul '21 and remain just eight percent below the Oct '18 highs during the week ending Sep 3rd. Crude oil production volumes reached a 15 month high level during the final week of August, prior to returning to a six month low level during the week ending Sep 3rd, a result of declines associated with Hurricane Ida. Oil production per rig declined to a 16 month low level.
Oil Rig Counts Peaked in Late 2014, Prior to Declining Sharply in Early 2015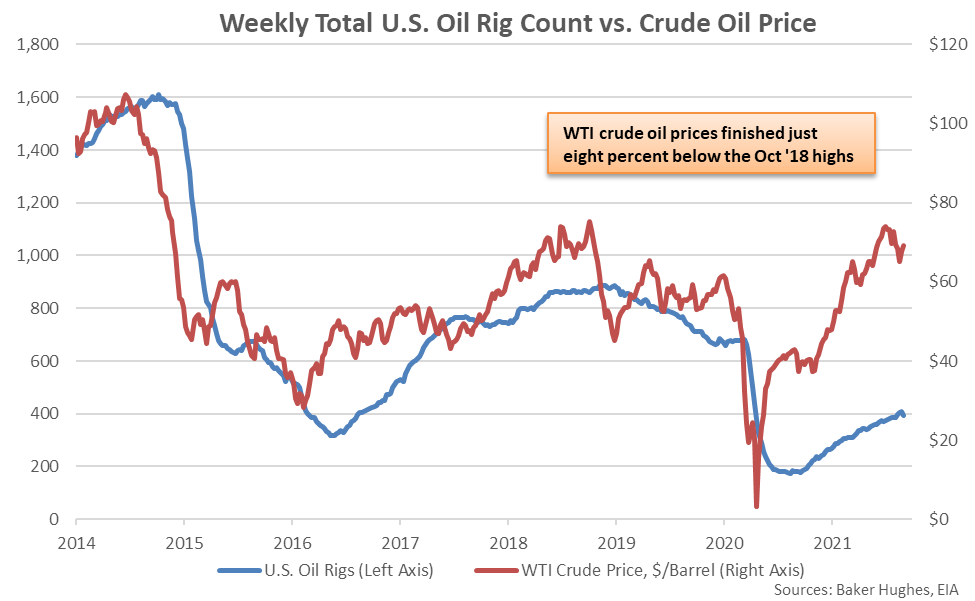 Oil Rig Counts Followed Crude Oil Prices Lower Prior to Rebounding Throughout 2017-2018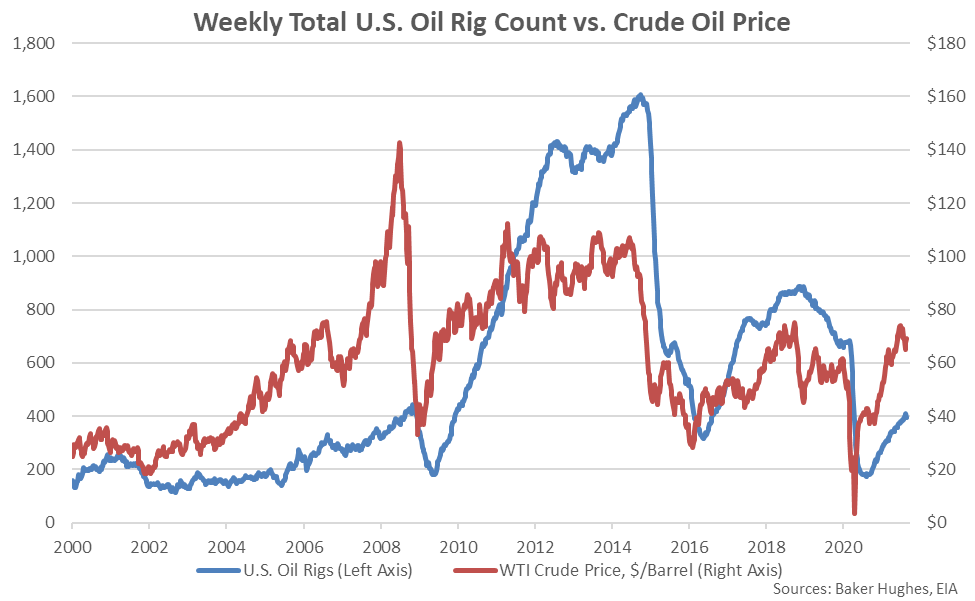 Sep 3rd Oil Rig Counts Declined 3.9% Week-Over-Week but Remained 117.7% Higher YOY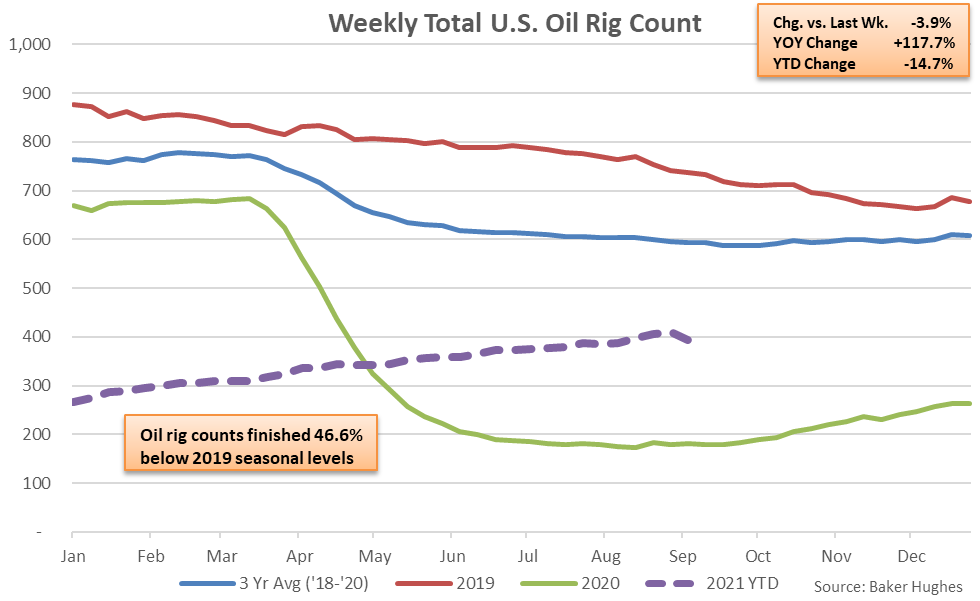 The Sep 3rd Week-Over-Week Decline in Oil Rigs was the Largest in 15 Months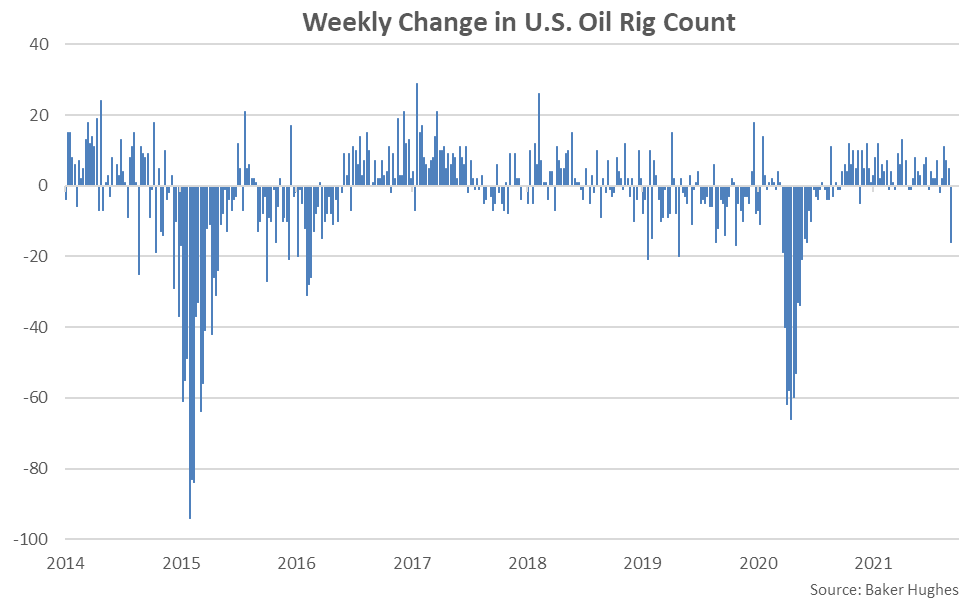 Horizontal Rigs Have Accounted for All of the Rebound in Total Rigs Since Aug '20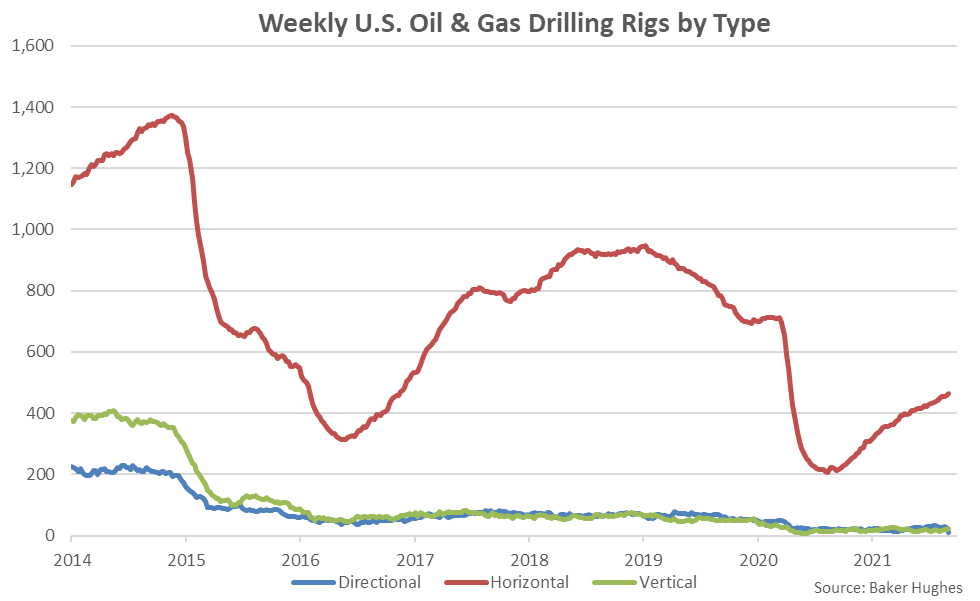 Sep 3rd Crude Oil Production Volumes Returned to a Six Month Low Level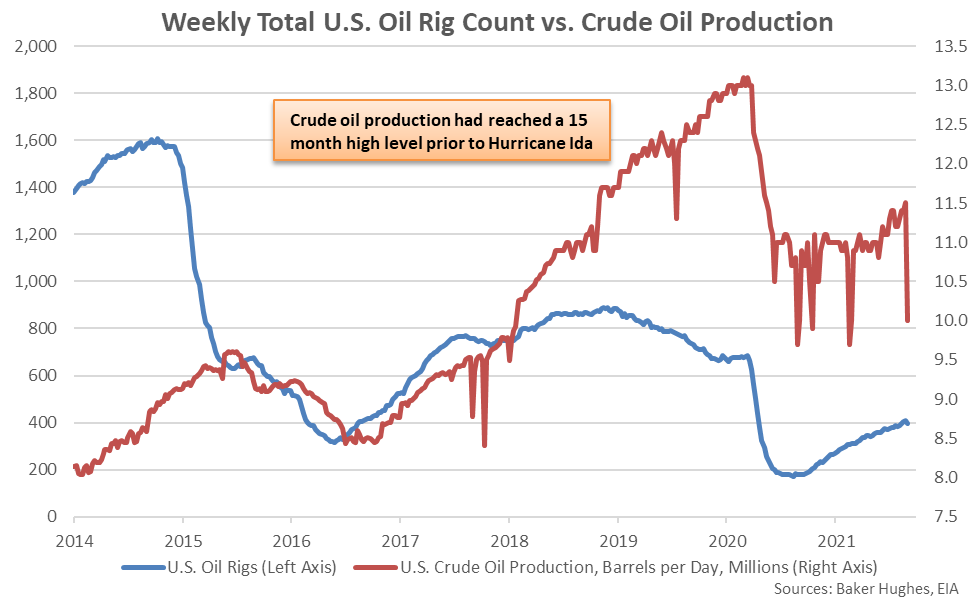 Sep 3rd Crude Oil Production per Rig Declined to a 16 Month Low Level