U.S. Oil Rig Count Update – 4/20/22
According to Baker Hughes, U.S. oil rig counts rebounded to a two year high level during the week ending Apr 15th. Apr 15th week ending oil rig counts increased 0.4% from the previous week while finishing 59.3% above previous year levels. Oil rig counts remained 33.6% below pre-pandemic seasonal levels and 38.3% below the three and a half year high levels experienced during November of 2018, however. The current rebound in oil rig counts has been slower than rebounds from cyclical lows experienced throughout both 2009 and 2016.
Oil rig counts declined sharply throughout the first half of 2020 in response to lower WTI crude oil prices. WTI crude oil prices rebounded to a 13 year level throughout the final week of Mar '22, however, prior to declining throughout the first half of April but remaining elevated, overall.
Crude oil production volumes rebounded to a 23 month high level throughout the week ending Apr 15th however oil production per rig remained near recently experienced two year low levels.
Oil Rig Counts Followed Crude Oil Prices Lower Prior to Rebounding Throughout 2021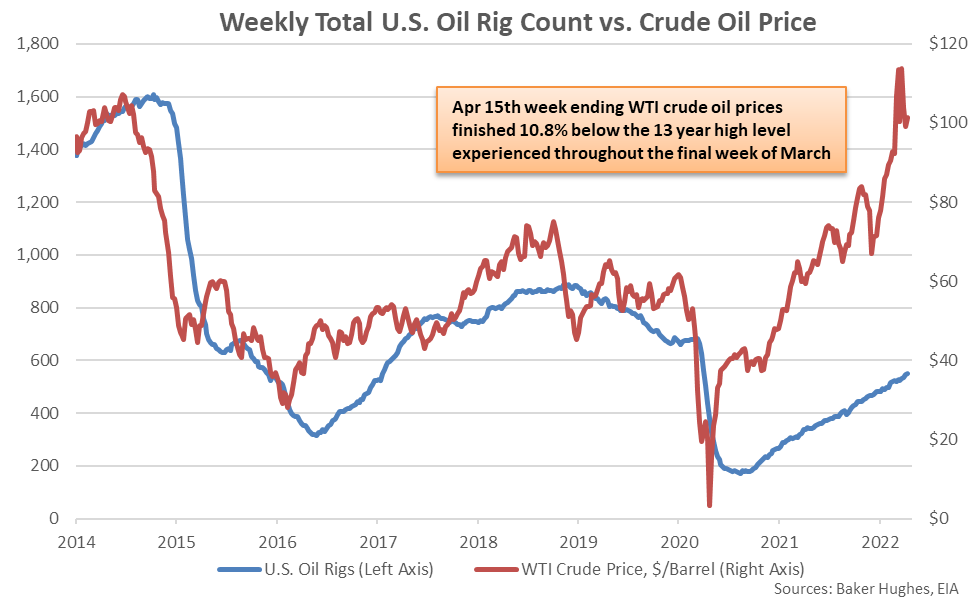 Apr 15th Oil Rig Counts Increased 0.4% Week-Over-Week While Finishing 59.3% Higher YOY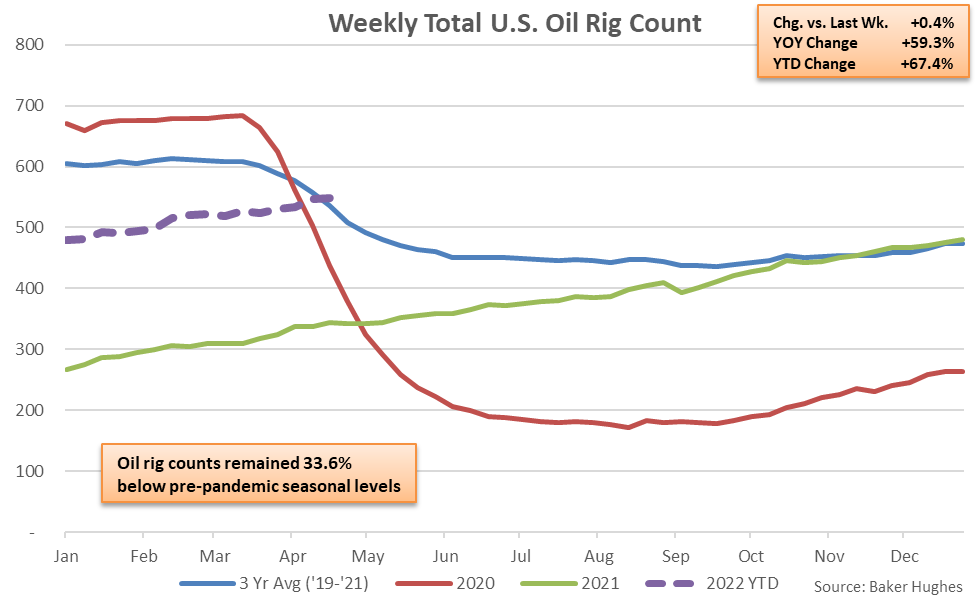 Oil Rig Counts Have Finished Flat to Higher Over 43 of the Past 50 Weeks Through Apr 15th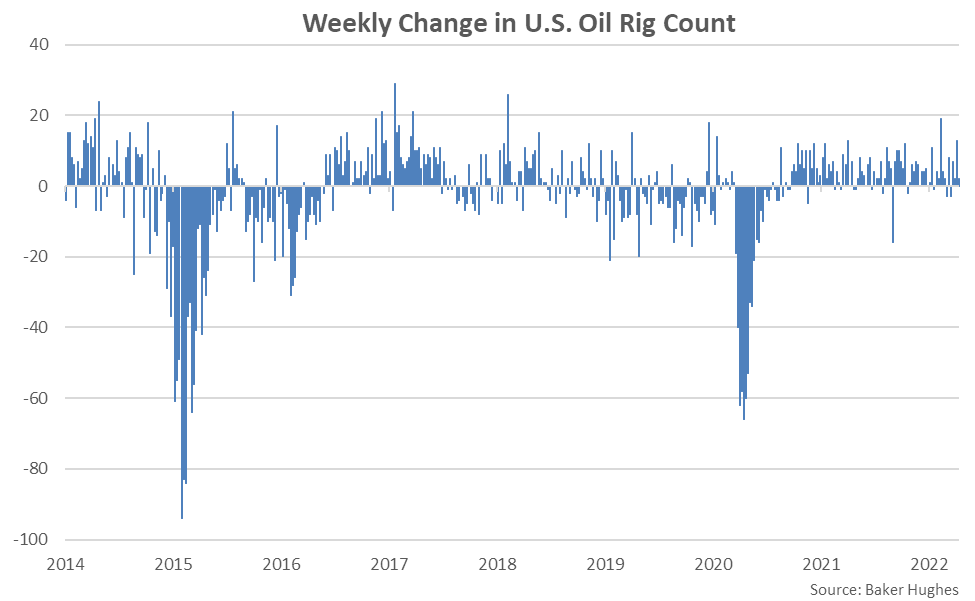 The Current Rebound in U.S. Oil Rig Counts Remains Slower Than Previous Cycles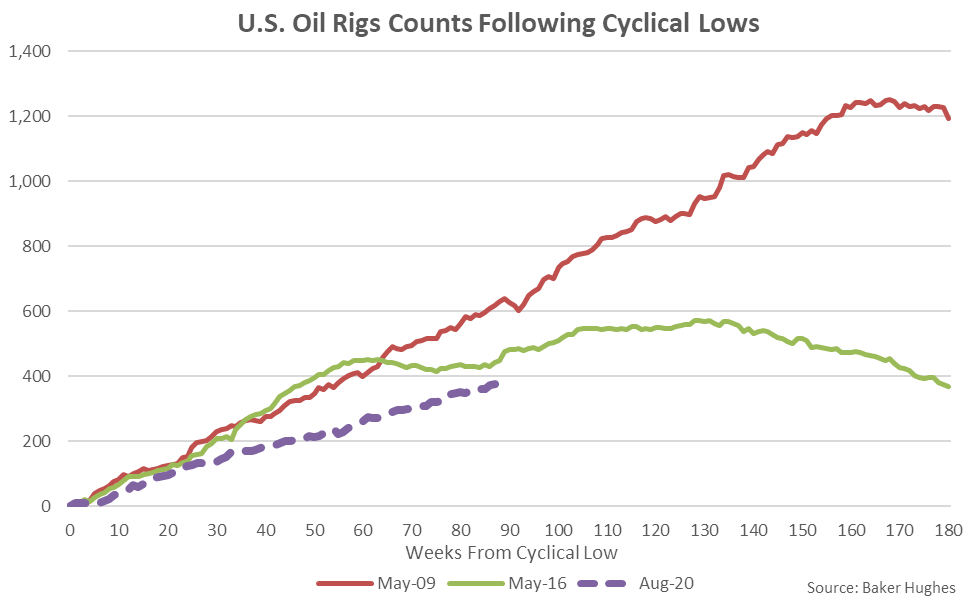 Horizontal Rigs Have Accounted for 96% of the Rebound in Total Rigs Since Aug '20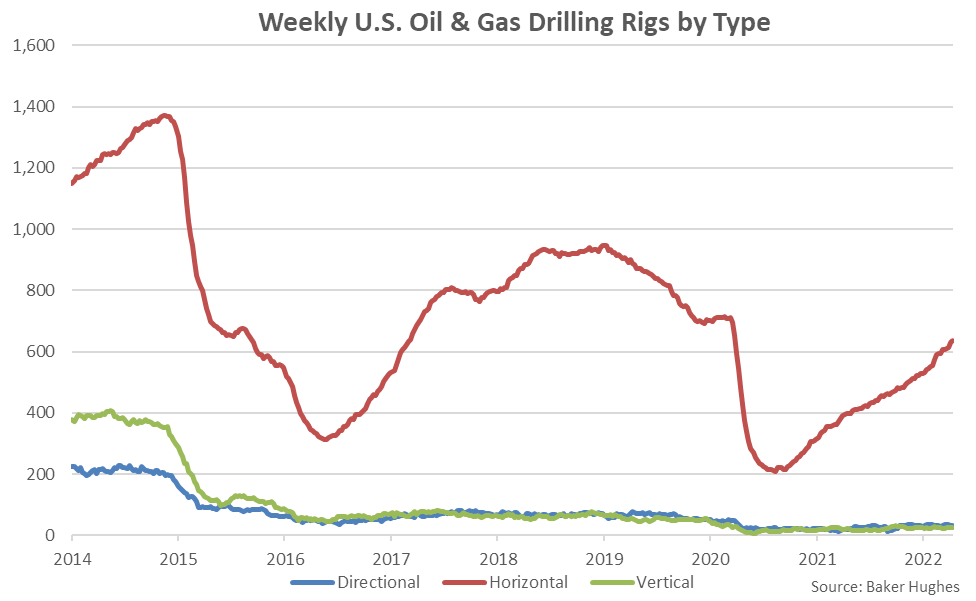 Apr 15th Crude Oil Production Volumes Rebounded to a 23 Month High Level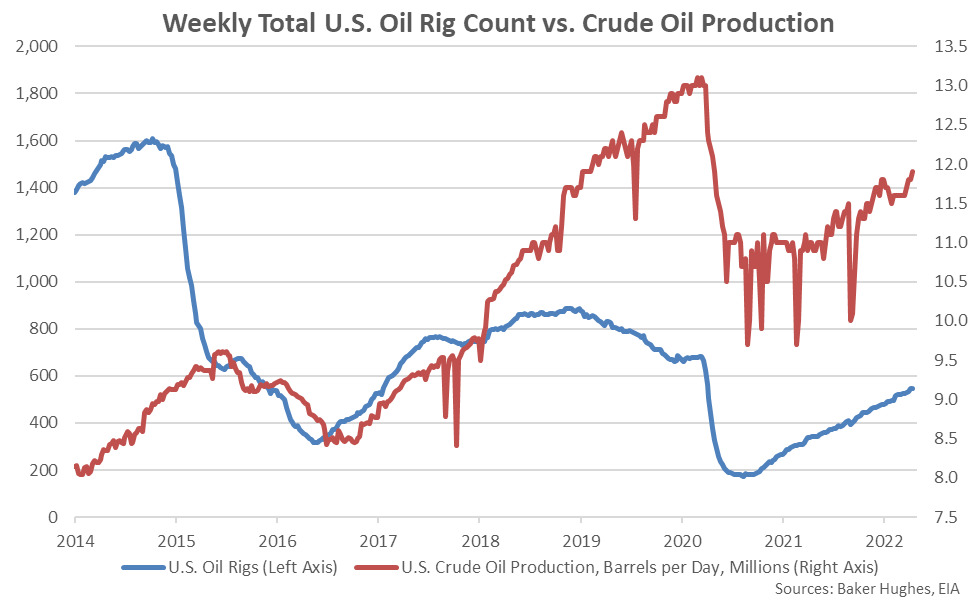 Apr 15th Crude Oil Production per Rig Remained Near Recent Two Year Low Levels